06/04/2020
Various types of metal working fluids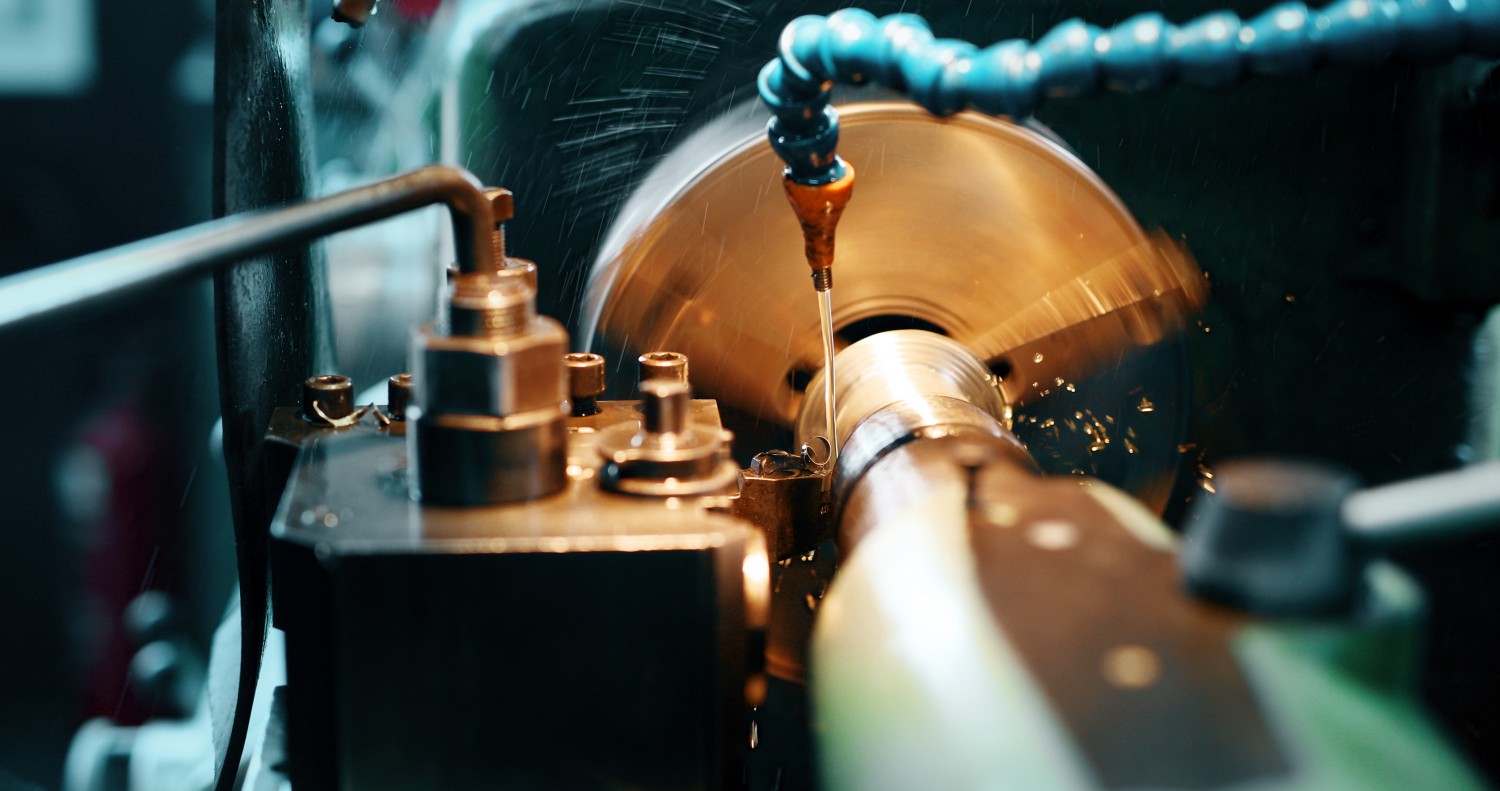 The various types of metalworking fluids and how to use them
The right metalworking fluids are essential to ensure that metalworking processes are as safe and optimum as possible. Various types of metalworking fluids (namely, lubricants and solutions) are available for the treatment, processing, maintenance and cleaning of metal.

Metalworking fluids are compositions of pure oils or water or oil-based fluids. Each of the various types of metalworking fluids has its properties and constituents. Most metalworking fluids contain around 10 to 30 different ingredients. Some of them contain irritating substances or allergens. This way you should always take the correct precautions and protective measures when using metalworking fluids.

The fluids are available in oils that cannot be mixed with water, oils that can be mixed with water/emulsifiable concentrates, and fully synthetic, oil-free products. The mixable fluids and solutions can be easily diluted with water and the non-mixable types can be used undiluted.

A solution for every problem
These fluids provide solutions that optimise the efficiency of production environments. There are fluids suitable for any problem with metal, and each product offers an appropriate solution. For instance, there are emulsifiable coolants, microemulsions, emulsions, and grinding fluids, and each one offers a different solution.

You need to consider several issues when choosing the right metalworking fluid. For instance, metalworking fluids have diverse properties and each of the fluids has a different function, such as cooling, lubricating, reducing friction and protecting against corrosion.

The various fluids are used for different kinds of tools and machines. Lubricants need to ensure an optimum machining process and good service life for your tools and machines. Certain types of fluids can be used to protect against corrosion and reduce friction between metal surfaces. The type of fluid you choose will depend on the metals (e.g. steel, chrome, stainless steel or aluminium) you want to treat or the type of treatment you want to carry out. For instance, you will need a different oil for drilling deep or large holes than for drilling smaller or shallower holes. The hardness of the water also plays a role when choosing the right emulsion.

The most common types of fluids are cutting fluids, lubricants and various emulsion substances. These fluids can be subdivided into pure oils and oils that are emulsified in water. Metalworking fluids made from pure oils do not contain a water emulsion. The largest group of metalworking fluids is made up of oils emulsified in water.

Coolants
Coolants are fluids that are frequently used for metalworking. Coolants ensure that the temperature of your metal, machine or tool does not become too high during the process.
With coolants, you can easily ensure that tools and machines work smoothly, and they greatly increase the service life of your machine. When you use a coolant, you prevent wear and tear and defects and increase the working life of your machines and tools. Coolants are colourless and only need to be used in very low concentrations in water. These fluids can be easily diluted with either soft or hard water.
Click here to find out more about Unil's coolants.

Cutting fluids
Stresses and friction can occur when treating metals. Cutting fluids are often used to increase the working life of tools and equipment and to create a better-finished product. These fluids are particularly suitable for treating steel, copper and cast iron.

They are ideal for temperature management and ensure that the temperature of the cutting tool does not become too high.

Furthermore, these cutting fluids (which are also known as pure lubricants) are important for the general maintenance of tools and for how tools are used. An efficient cutting fluid ensures that your machines and tools perform at their very best in heavy-duty or difficult working conditions. These lubricants are composed of mineral oils with anti-wear properties, and they can be used undiluted. They offer perfect protection against high temperatures and allow metals to be treated smoothly.
Click here to find out more about Unil's cutting oils.

Emulsion
Emulsions (water-soluble fluids) are composed of an oil-based product and water. The oil and the water emulsify giving a water-mixable, oil-bearing substance. There are different types of emulsion substances which contain various percentages of mineral oil.

For instance, there is semi-synthetic machining fluid which contains relatively low quantities of oil and there are fluids that generally contain more water. When these fluids are mixed with water, which can be either hard or soft water, a white, milky substance is created.

The oil and water compounds ensure that machines and tools perform at their very best and they are perfect for treating various types of metals, such as steel and alloys, stainless steel and titanium.
Click here to find out more about Unil's emulsions.

Microemulsions
Microemulsions are emulsifiable synthetic oils. They contain anti-wear and anti-corrosion additives and can be used as a water-based oil. These fluids contain around 2% to 10% of oil, which is slightly less than in standard emulsion compounds.

Microemulsions are ideal for turning, sawing and drilling lighter metals such as aluminium. These fluids have a low-foaming capacity and increase the working life of your tools or machines. They can also be used effectively for heavy-duty work on stainless steel or aluminium. Microemulsions are resistant to corrosion and they are non-aggressive products.
Click here to find out more about Unil's microemulsions.

Using metalworking fluids
Naturally, the way that metalworking fluids are used will depend on the product. However, there are a couple of important points that you should always note when using them.

Make sure that your metalworking fluid is not left on the machine for too long. The longer that the metalworking fluid is used, the more likely it is to become contaminated with impurities which can lead it to lose its active ingredients. Careful monitoring of the metalworking bath will ensure that the fluids last for much longer.
Click here for tips & tricks on using emulsions.

Always take the correct precautions and use personal protective equipment. You should use a variety of resources such as protective clothing (gloves and respiratory protection), automatic dosing via reels, adequate ventilation with vapour and mist extraction, and use a splash screen where necessary.
When you use the product, you should always follow the instructions on the packaging and/or safety information sheet for the product.
Read more about the safety of products made by Unil Lubricants here.