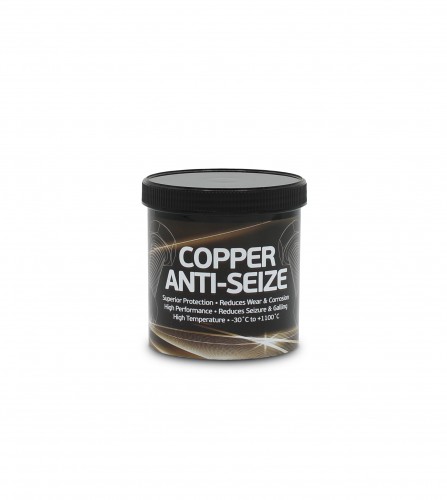 Copper Anti-seize
COPPER ANTI-S is a complex organo-metallic copper paste with very diverse applications. It is a lubricant and anti-seize paste for parts subjected to high loads and / or high temperatures. It is free from soap grease, silicones, lead and nickel.
Benefits
The scope of COPPER ANTI-S is particularly large. Used as a lubricant from -20 to +200 °C.
Used as antiseize agent until +1100 ° C.
Available in 05kg and 3kg.
Technical data sheet



Consult the technical data sheet for specifications and norms (PDF)