Expansion fase 0
Linkage between the existing warehouses and a newly acquired building to keep up with the increasing demand of our products in the short term.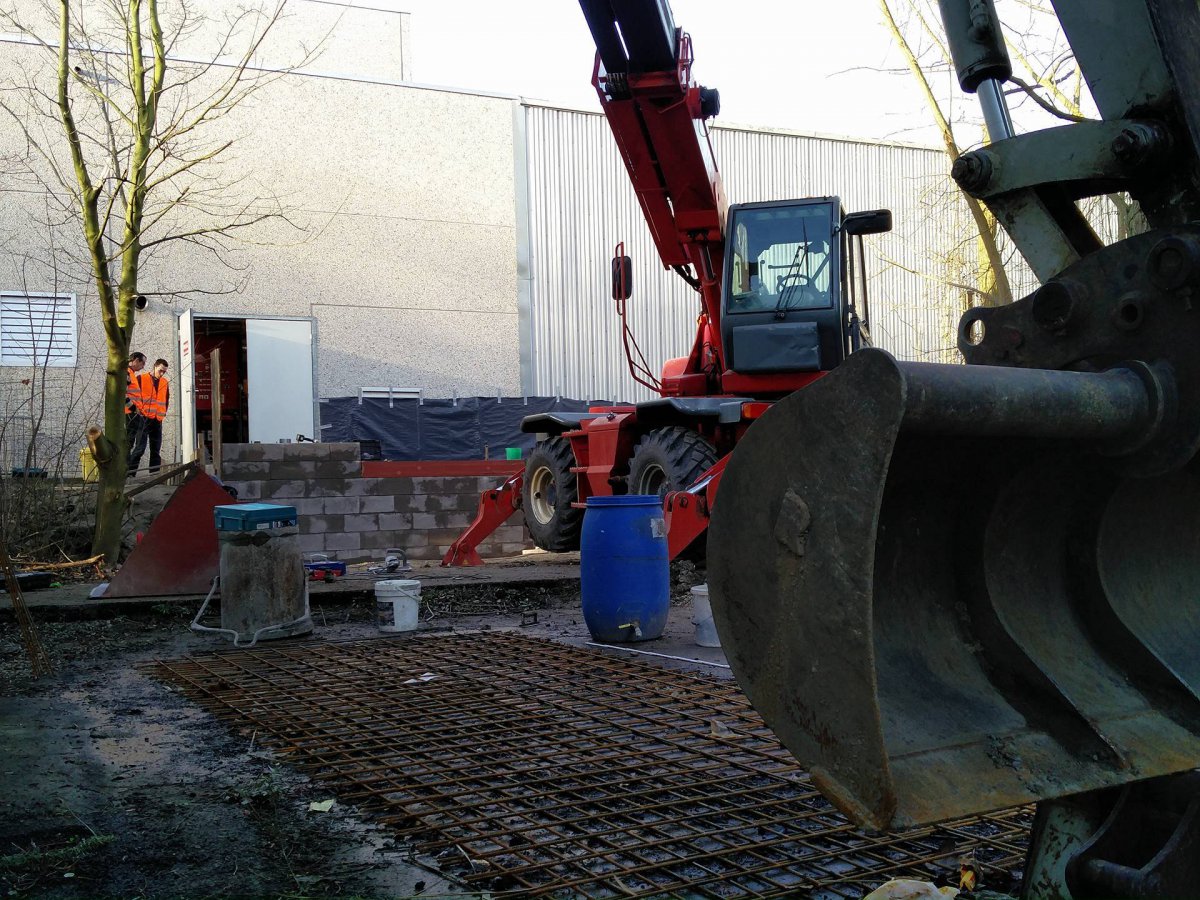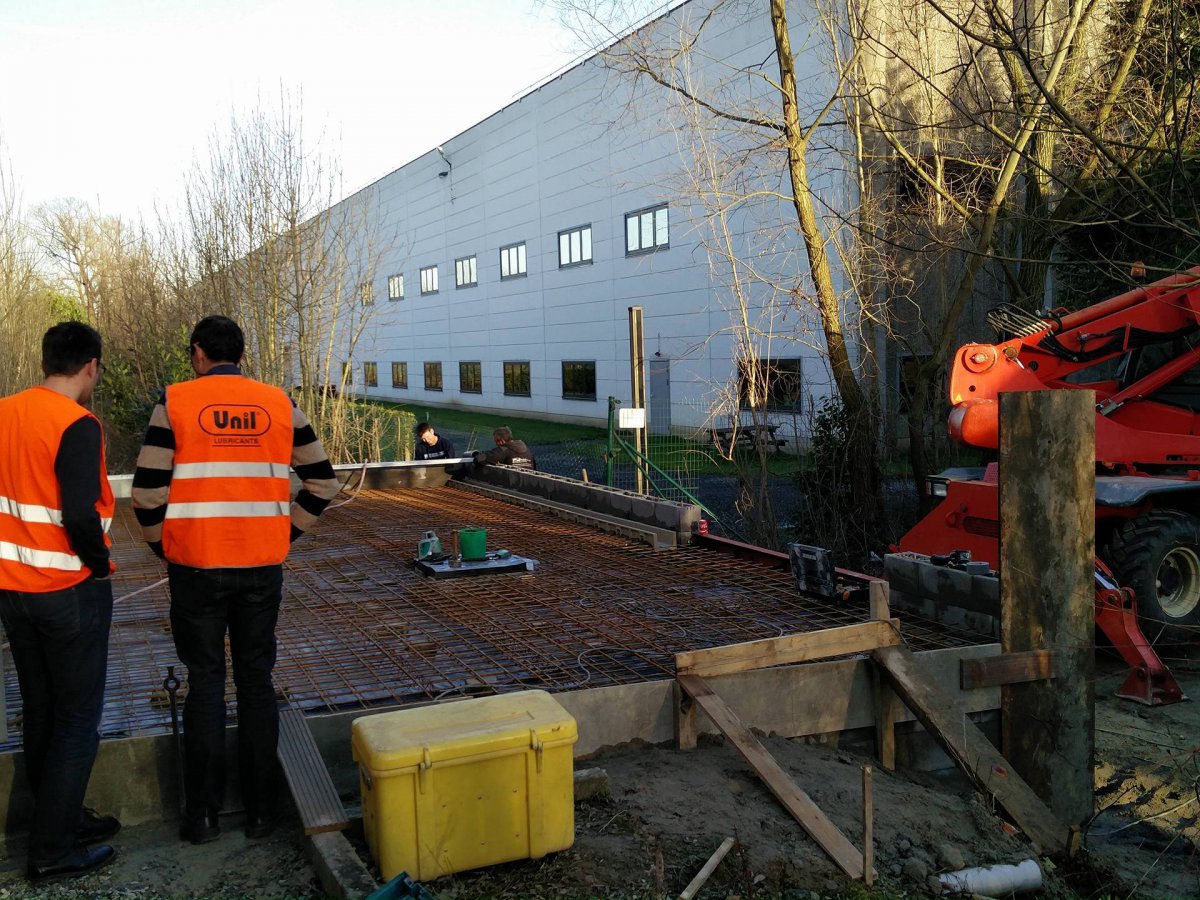 Expansion fase 1: Foundation works
Construction of a new building that doubles the working surface of Unil Lubricants.
Groundstabilisation through gravel injection and the positioning of 10m deep, reinforced concrete poles.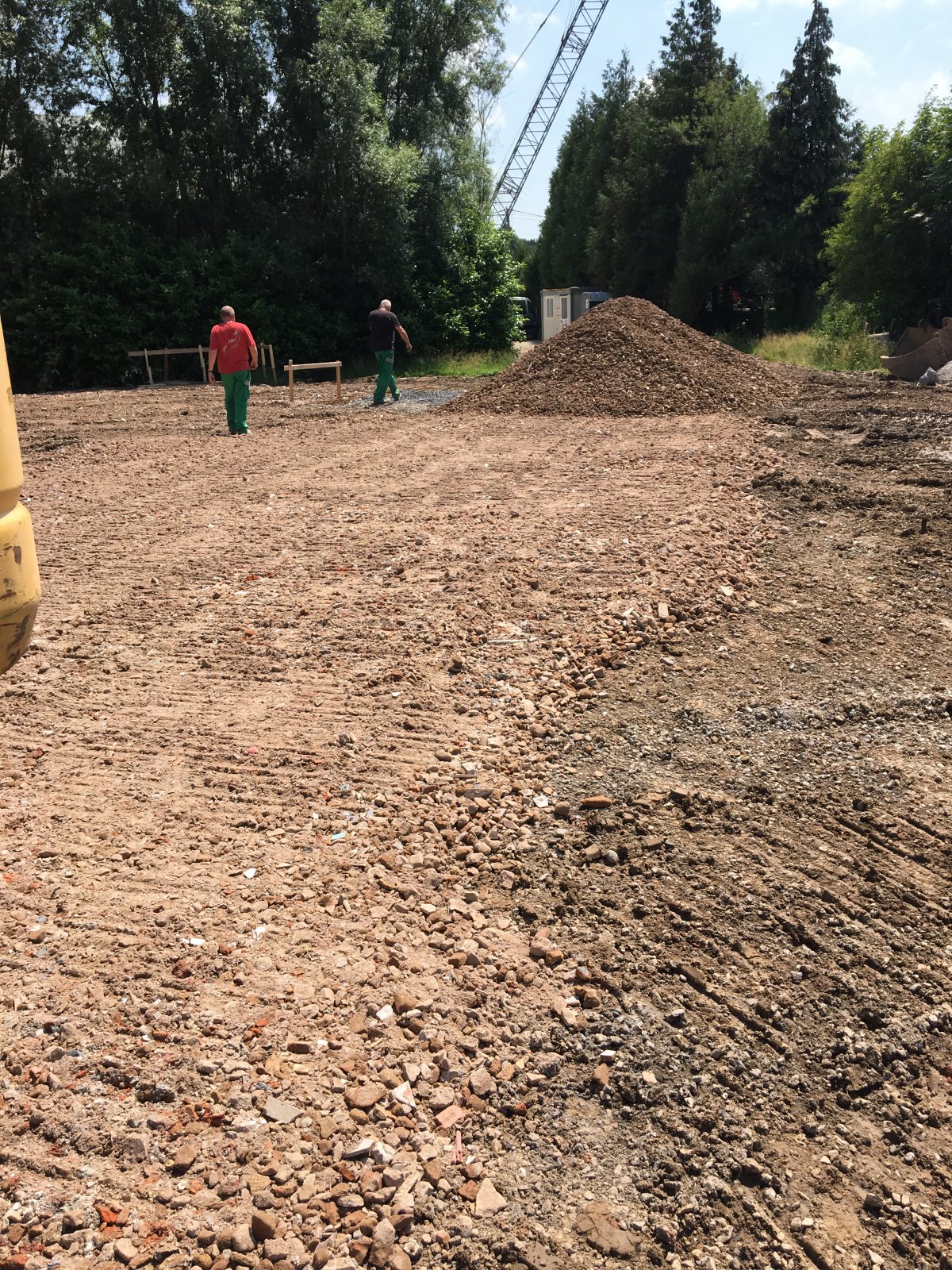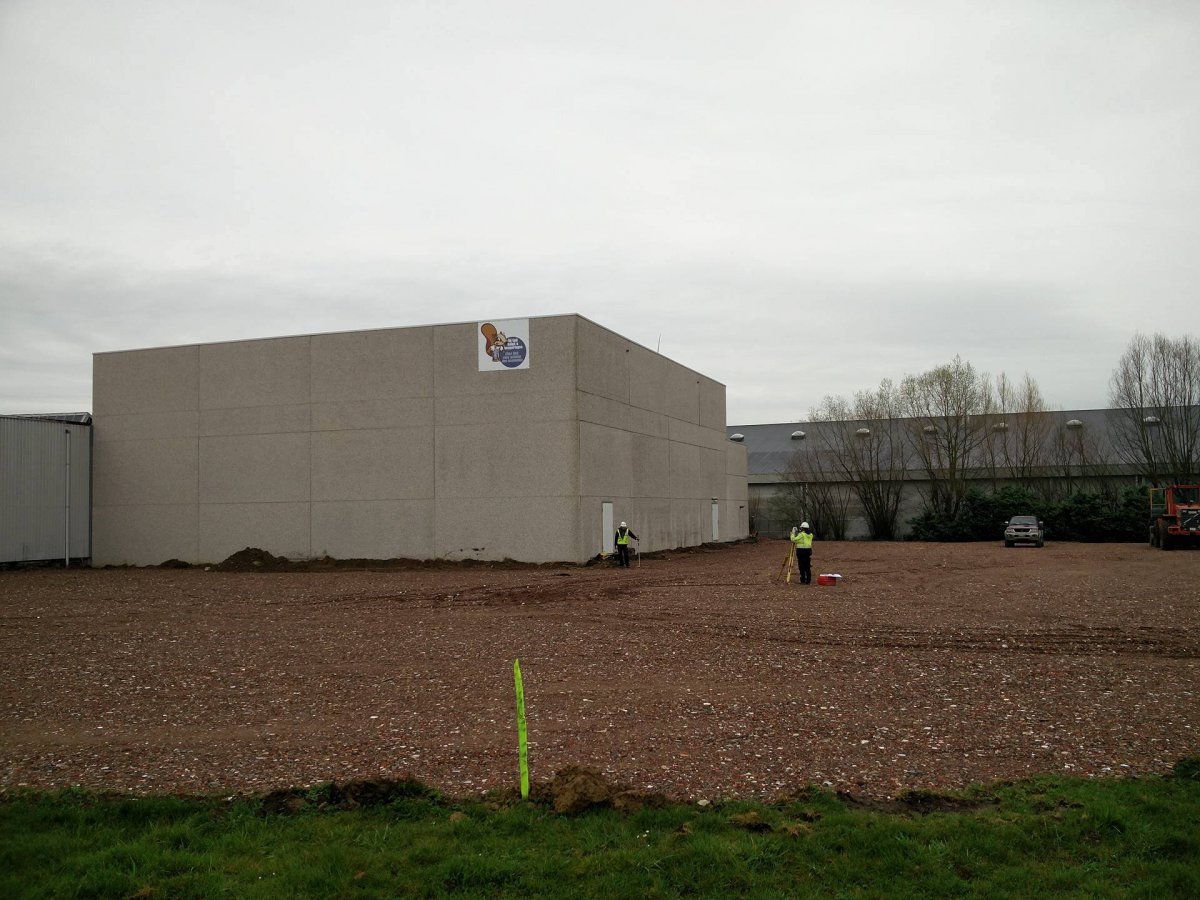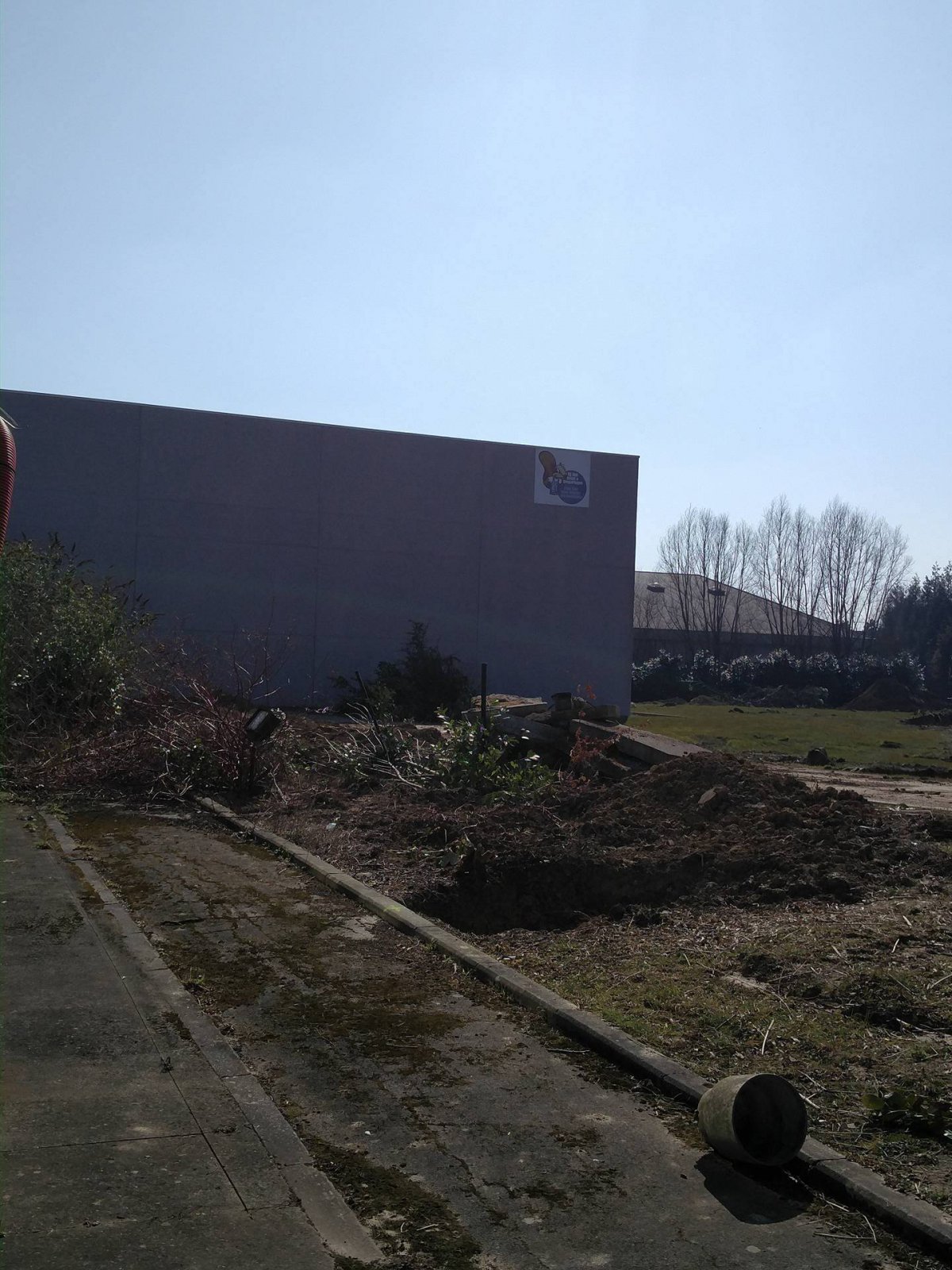 Expansion fase 1: Framework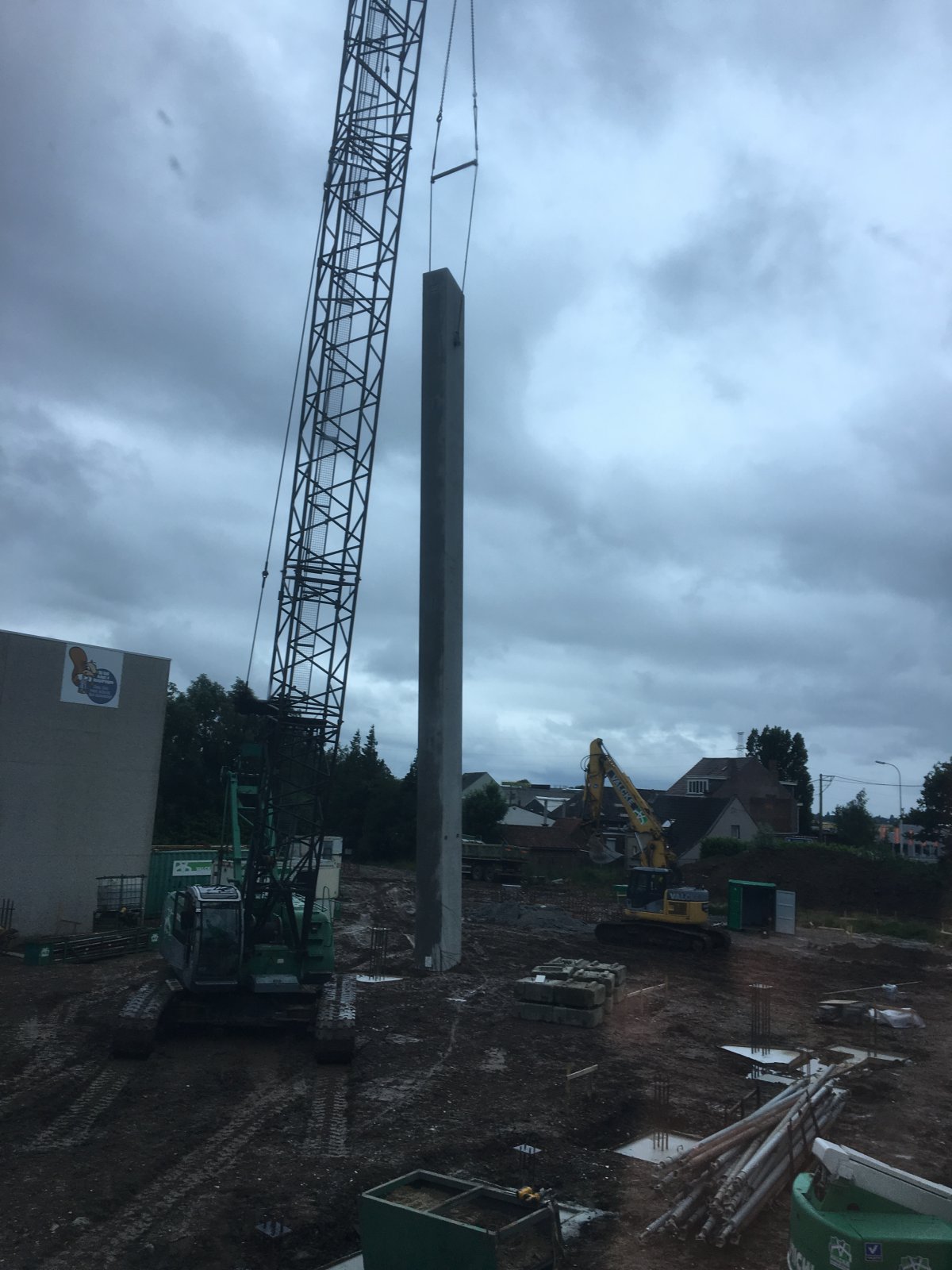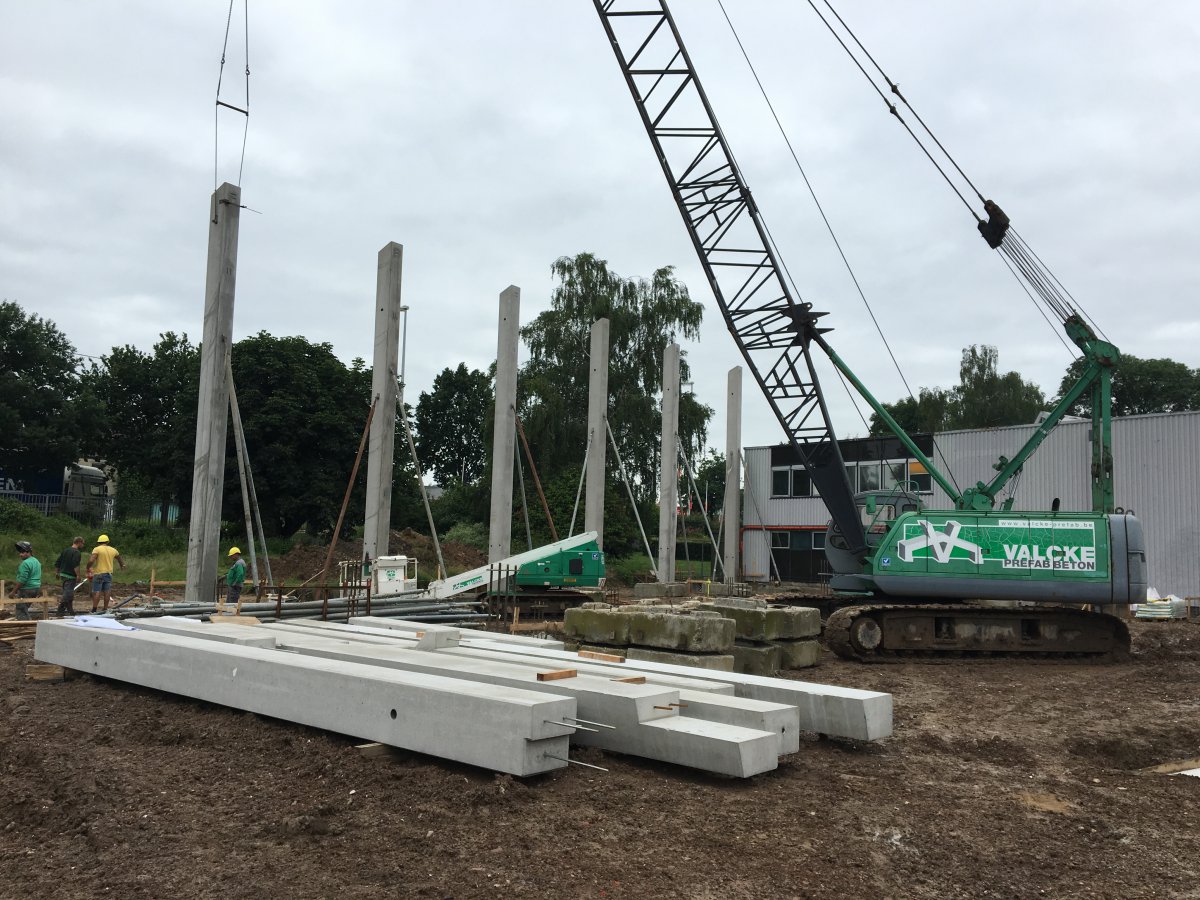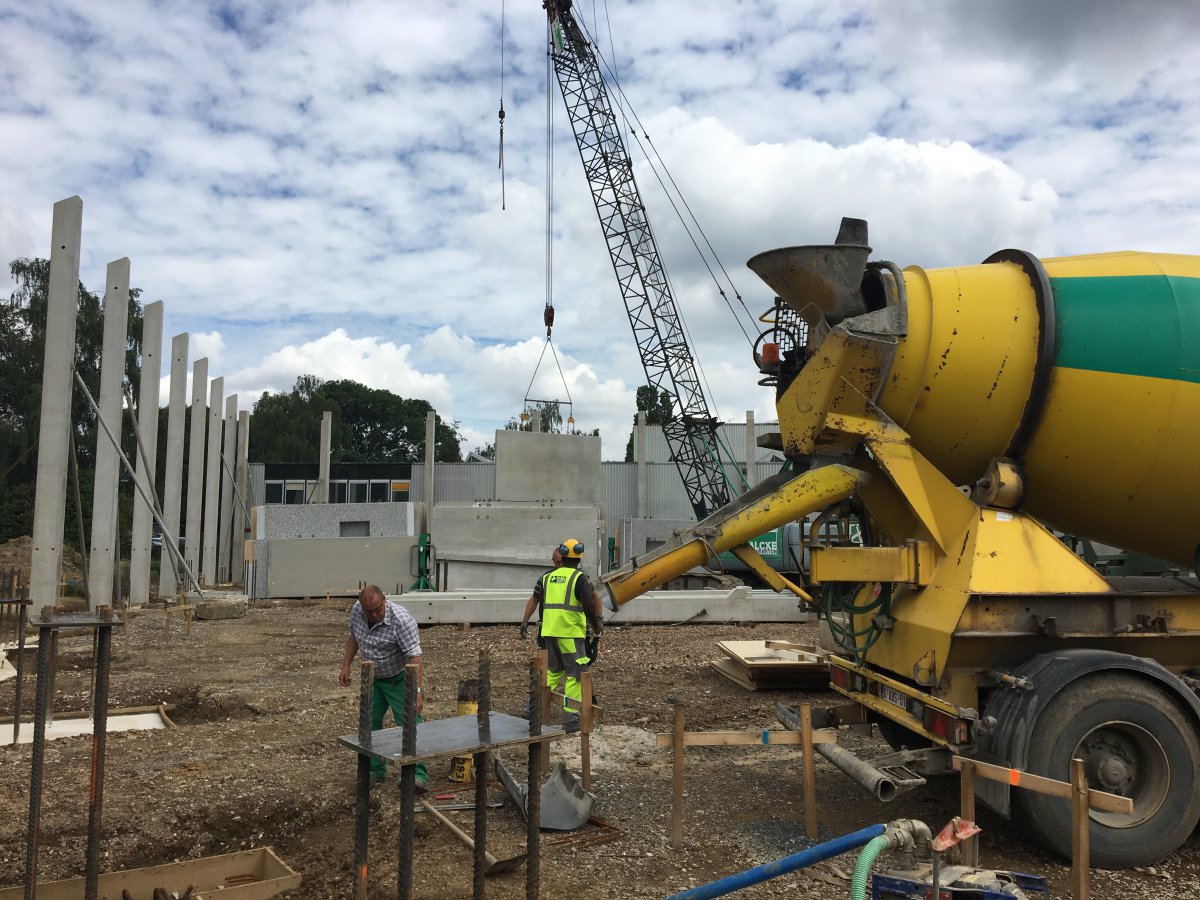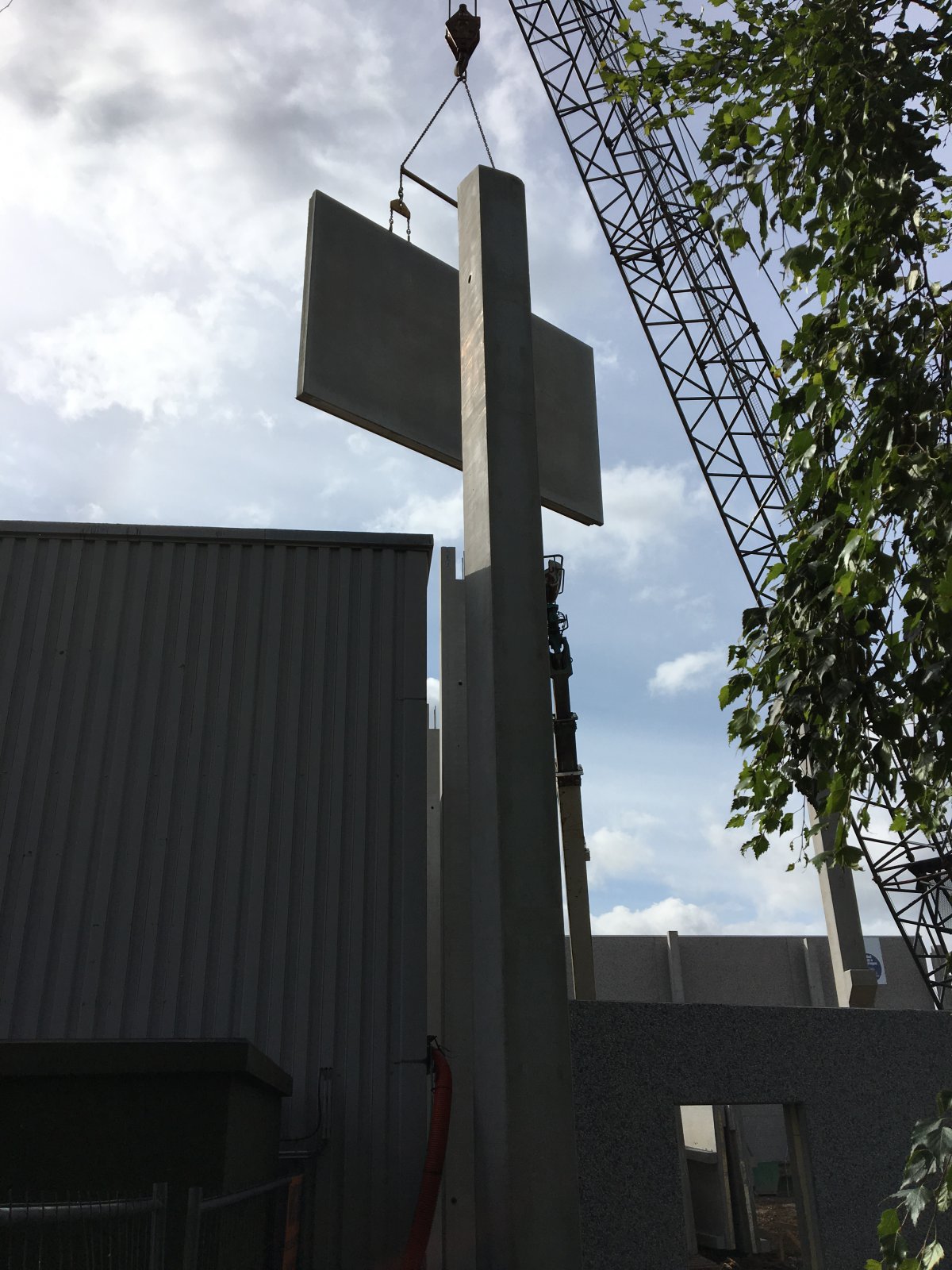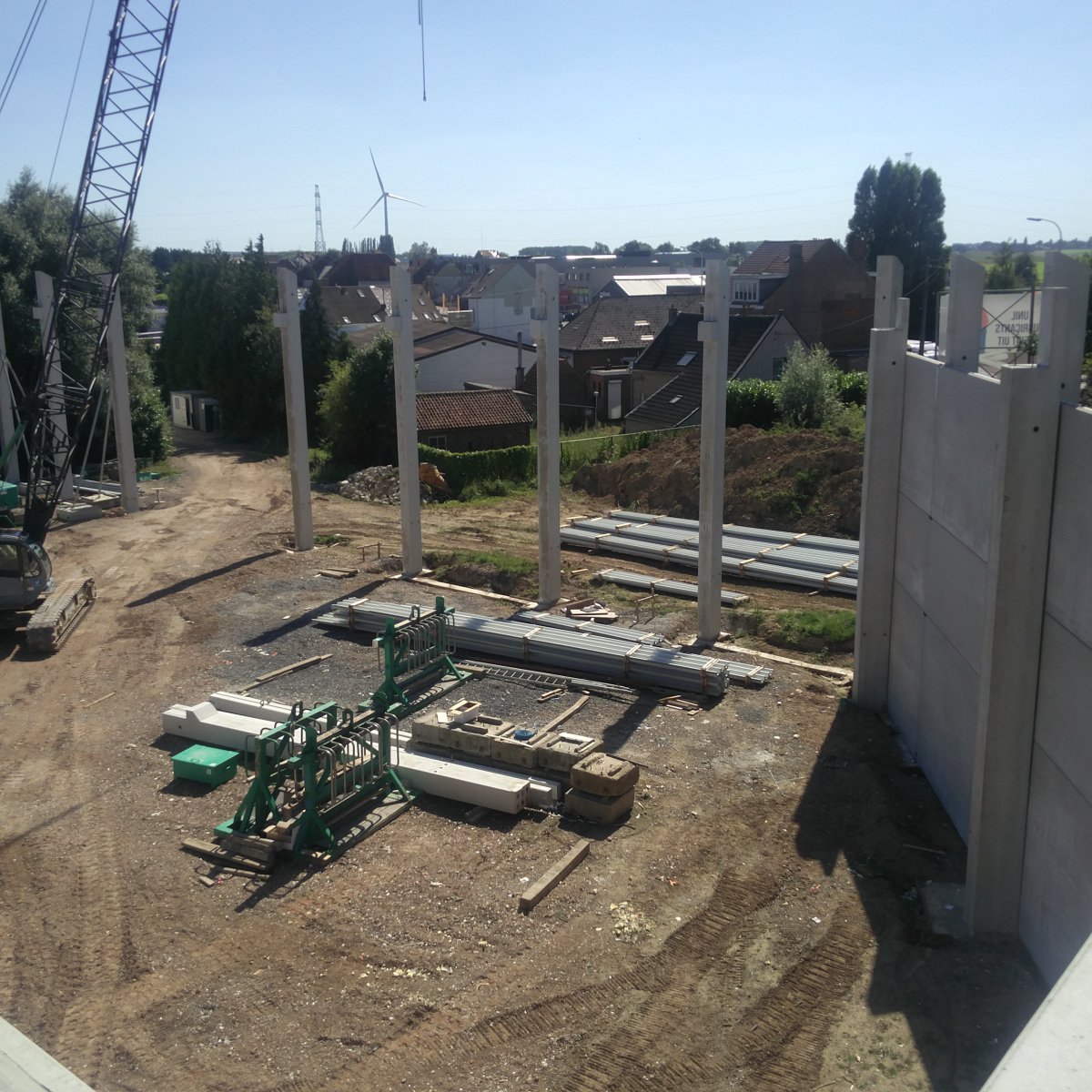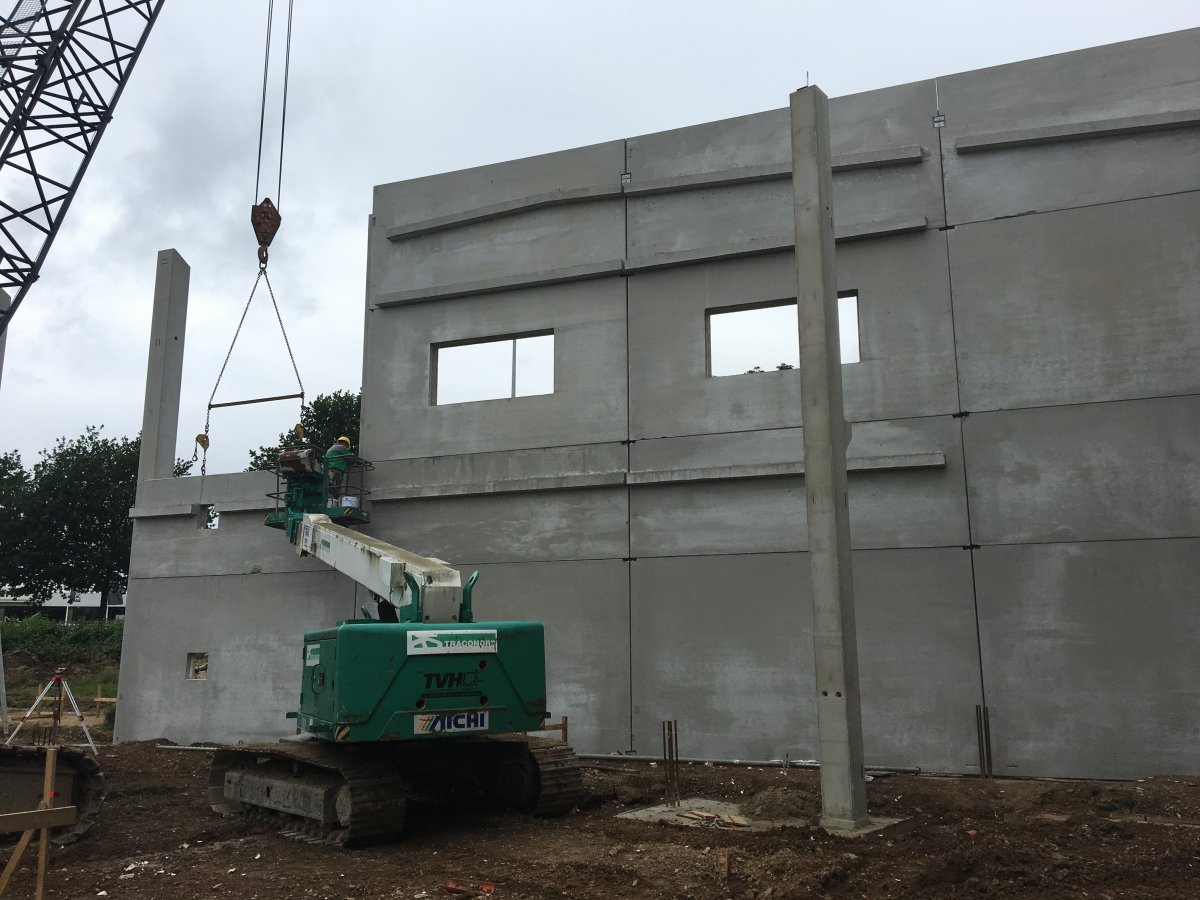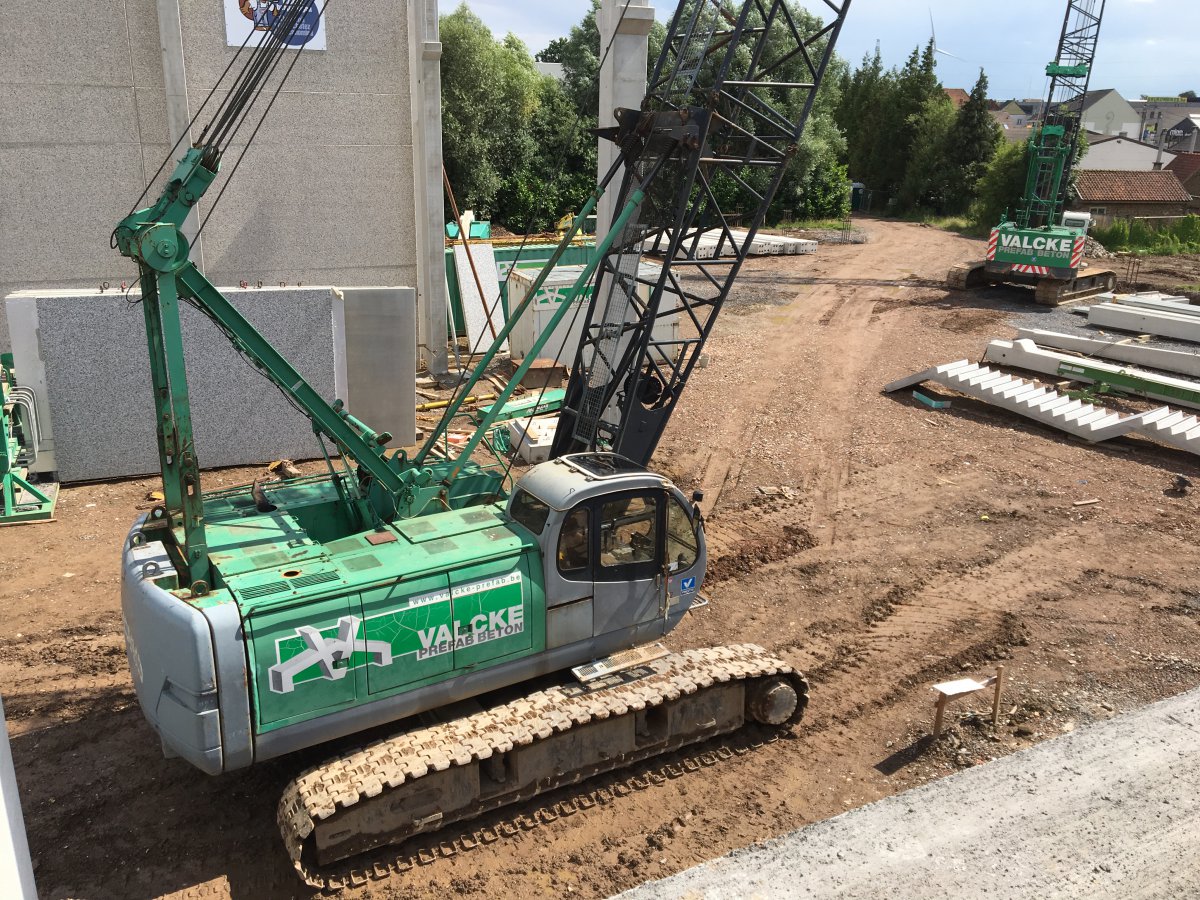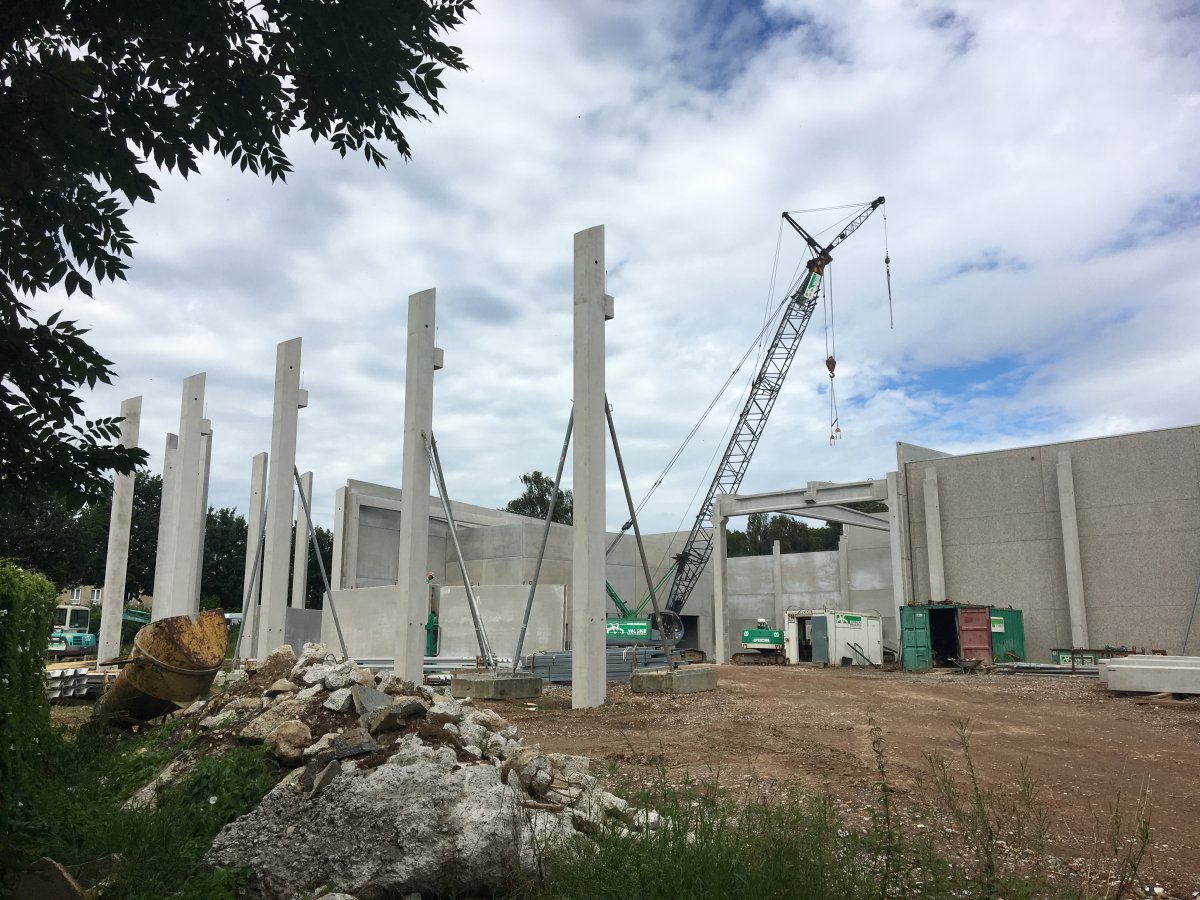 Expansion fase 1: Roof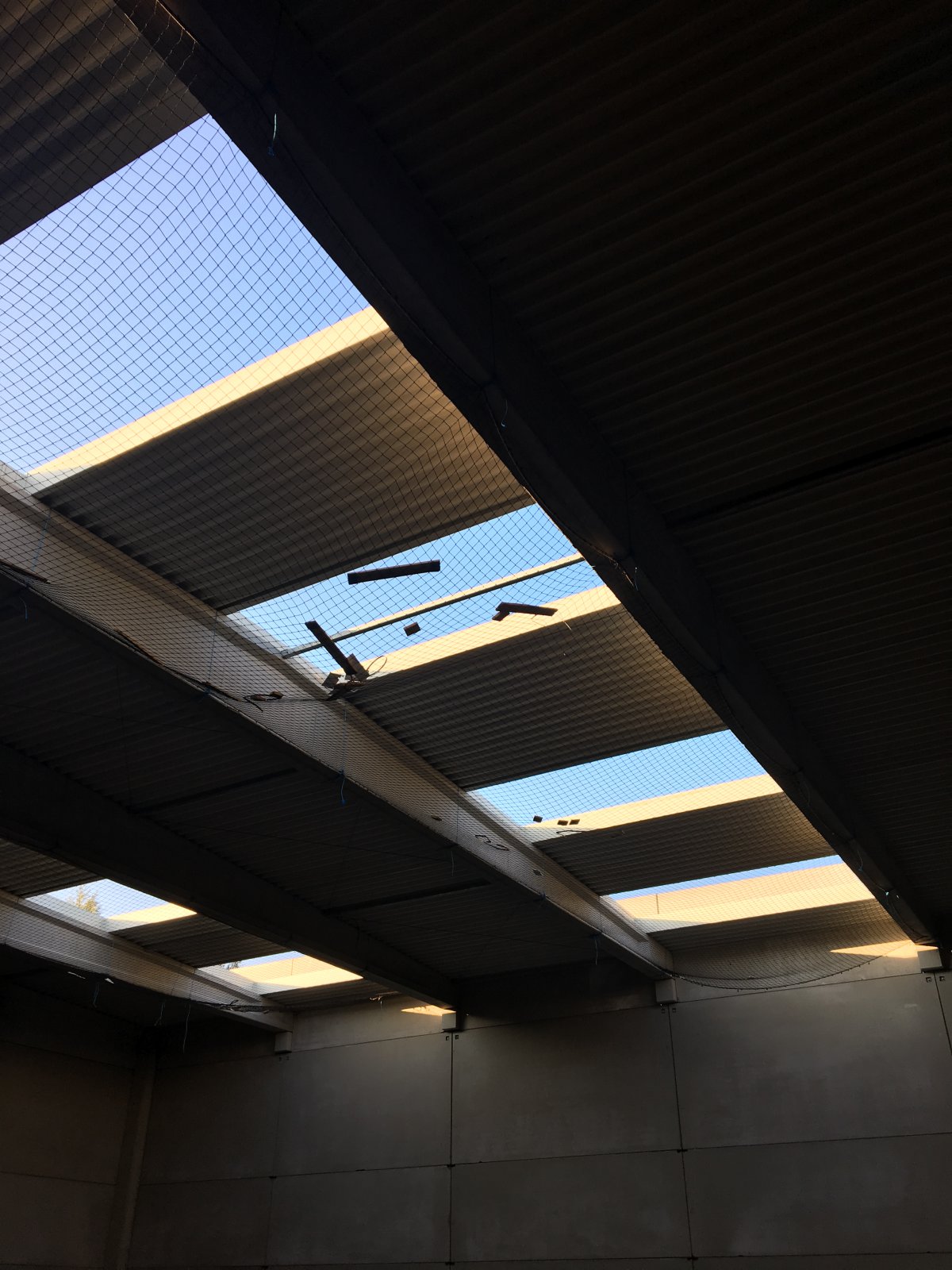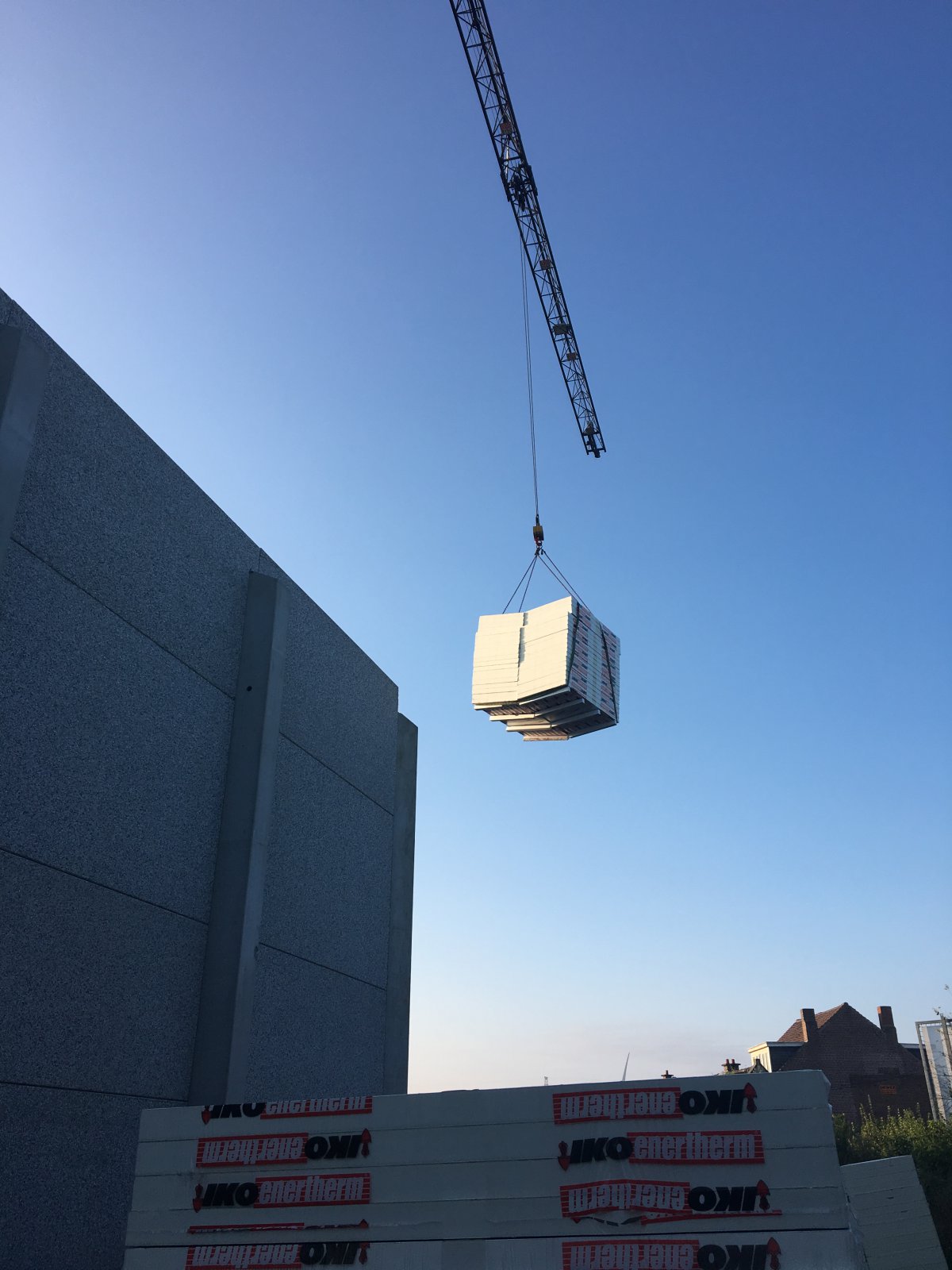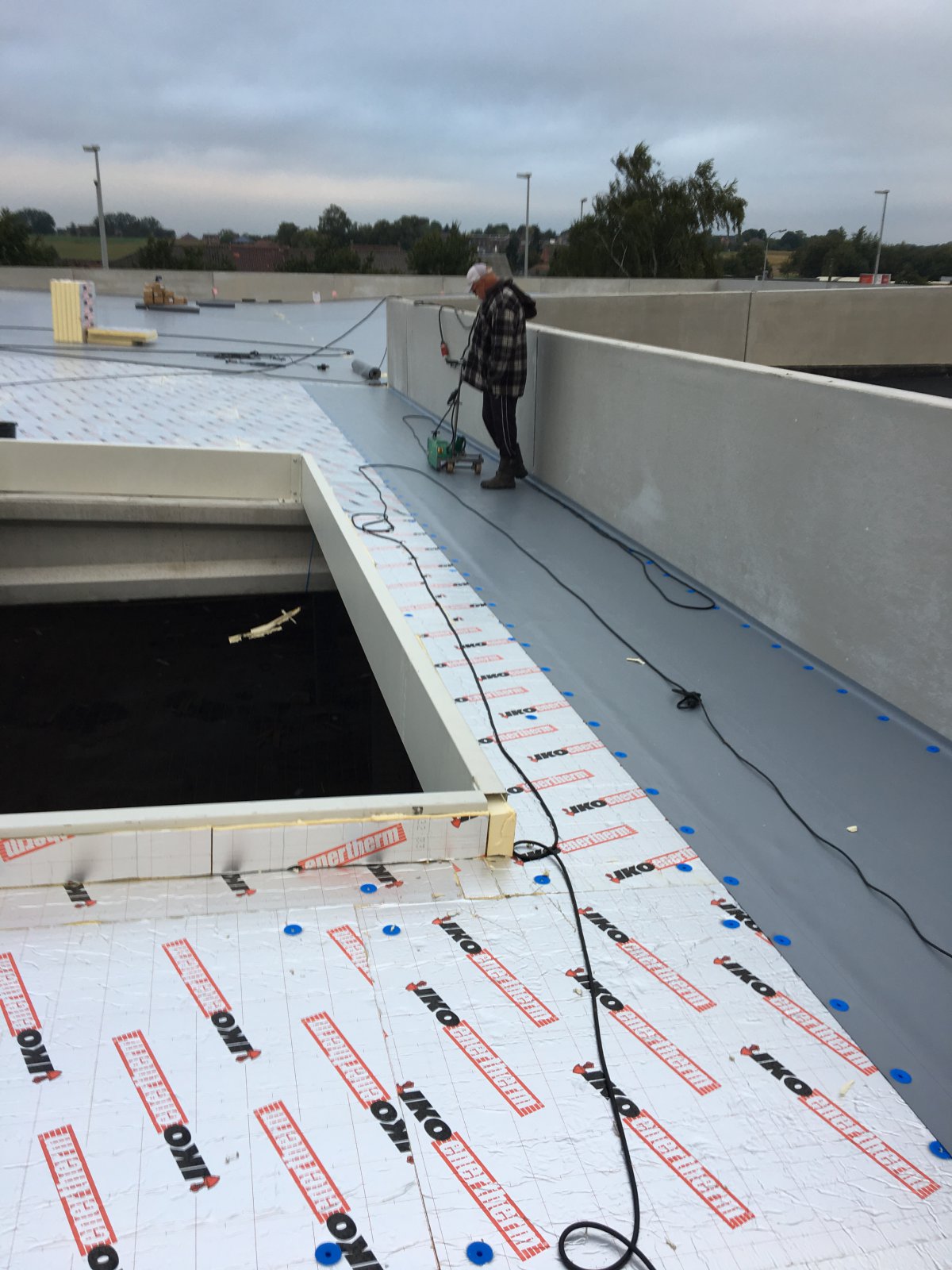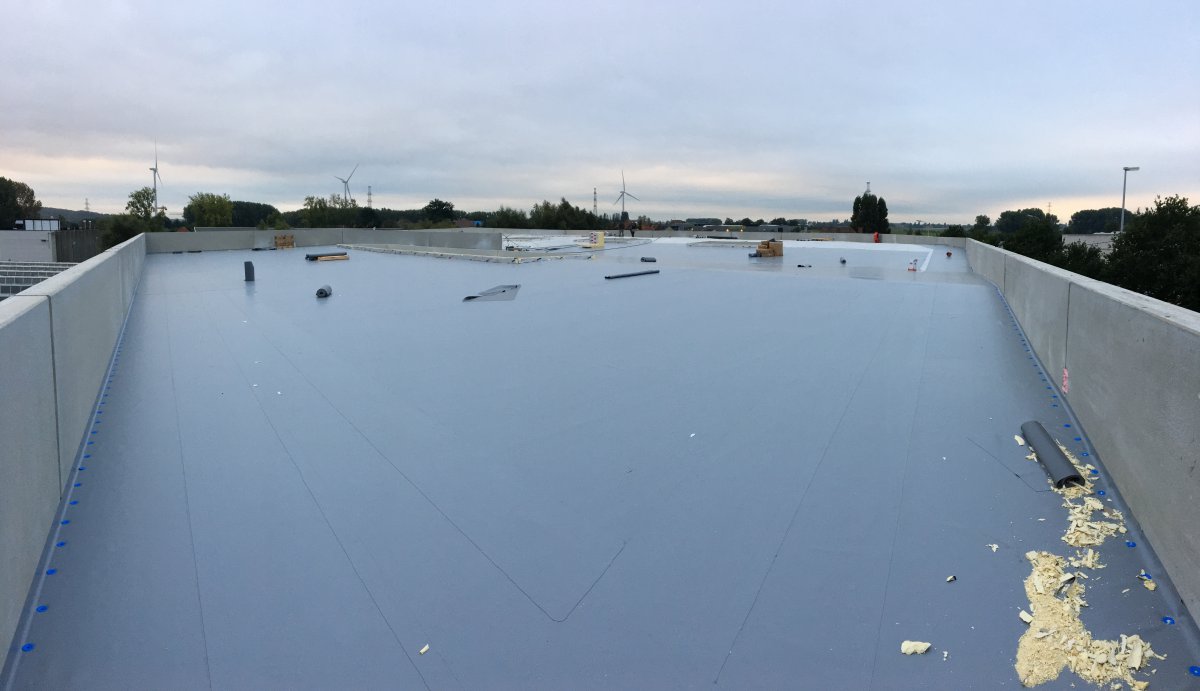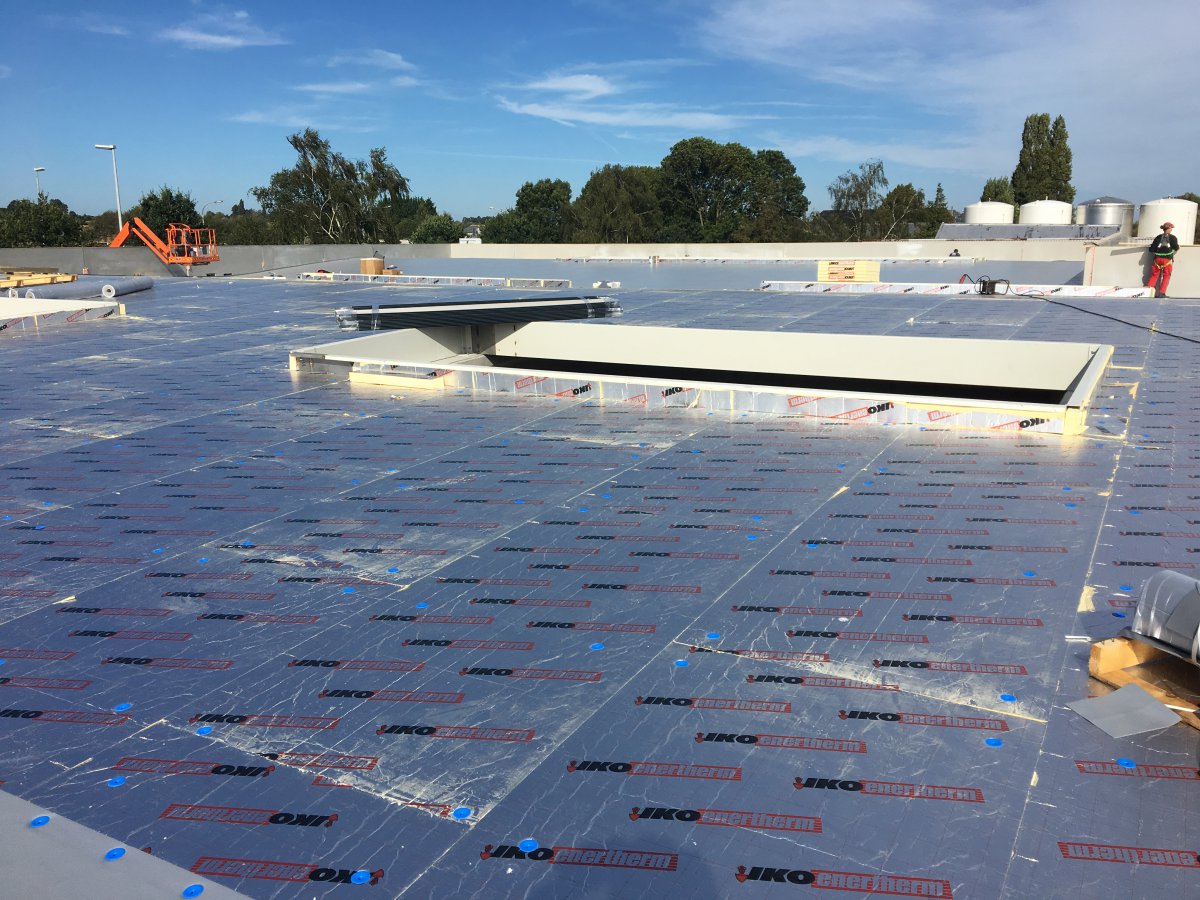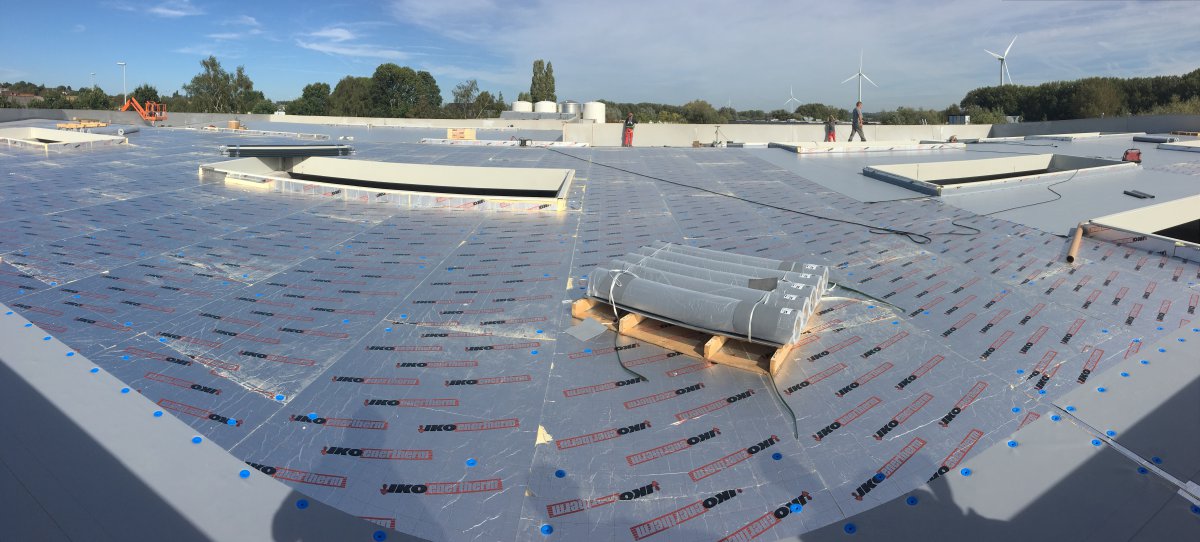 Acquisition farm next door